Moving Temple: Abu Simbel in Egypt (Kemet)
By Paul Clammer | G AdventuresLike Tutankhamun before him, Ramses II came to the throne as a callow teenager. But while the first boy-king is remembered for dying early and leaving behind a stash of pretty gold and a dubious curse, Ramses II grew up to be the most powerful pharaoh in Egyptian history. He reigned for a cool 66 years, giving him a lot of time to celebrate himself in stone. At Luxor, he expanded the stupendous Temple of Karnak, but in Abu Simbel he fashioned his Temple of the Sun as a tribute not just to the gods, but also to his monumental pharaonic ego as well.Abu Simbel is so far south in you can almost see the Sudanese border (but it hasn't always occupied its current spot). It's easily accessible via a short plane ride from Aswan, but is such an out-of-the-way spot that its treasures were forgotten by the outside world until two centuries ago, when Egypt became a fashionable destination for European explorers.
Escape the all-inclusive resorts and see a side of Jamaica that few tourists experience on this whirlwind 10-day adventure. Meet true Rastafarians and learn about the original inhabitants of the island while hiking through lush wilderness.Visit the Appleton Estates rum distillery, the Bob Marley Museum and Rick's Café—for a taste of culture with a splash of fun in the sun. With plenty of time to relax on Jamaica's famous white-sand beaches, you're going to come back well rested—and with a real understanding of this vibrant island.
BOBBIE HUMPHREY | the First Lady Of The Flute
She has been named "First Lady of the Flute" by the critics and listeners alike and, from the accomplishments in her musical career, deservedly so. For three decades now, Bobbi Humphrey has been playing her special brand of music to audiences around the world. Her professional career began in 1971 when she was the first female signed to Blue Note Records. Certainly a lady playing a flute must have seemed something of a novelty then. Humphrey proved, however, she was not just a "first" or novelty, but a talent to be reckoned with.For in 1973, her LP, Blues and Blues was not only a huge commercial success, but established a strong crossover market for her. Also, in 1973, she was invited to the prestigious Montreux International Music Festival in Switzerland where Leonard Feather, noted critic of the Los Angeles Times, acclaimed her "the surprise hit of the festival". Also, in 1973, she was invited to the prestigious Montreux International Music Festival in Switzerland where Leonard Feather, noted critic of the Los Angeles Times, acclaimed her "the surprise hit of the festival".
NEW ORLEANS' Second Line Culture
By Rashid BookerThe name 'Second Line' is an urban social tradition for the African-American youth of New Orleans. Being a "Second Liner" is something that the youth look forward to. It is full of energy and you're right behind the band as they strut down the narrow streets. Strutting and dancing with your umbrella in hand to the beat of "Street Parade." Just name any African-American so-called jazz " great," who came out of the great music city, and he/she has paid their dues to the Second Line.
Discover the Beauty of Belize
This drop-dead beautiful Central American nation with a distinct Caribbean flavour has something for everyone: stunning reefs for divers, colourful wildlife for bird watchers, rare archaeological finds for history buffs and vibrant markets for culture vultures.Beautiful Belize's natural delights and historic highlights will capture your imagination, and steal your heart.
WATCH 'The Whole Gritty City'
The Whole Gritty City is a 90-minute documentary that plunges viewers into the world of three New Orleans school marching bands. The film follows kids growing up in America's most musical city, and one of its most dangerous, as their band directors get them ready to perform in the Mardi Gras parades, and teach them to succeed and to survive. Navigating the urban minefield through moments of setback, loss, discovery, and triumph, these children and their adult leaders reveal the power and resilience of a culture.
Blue Note Records: Custodian of the Great African American Classical Art Form (so-called Jazz)
How Blue Note Records became the catalyst that introduced 'Jazz' and its legendary pioneers - Miles, Monk, Blakey, Gordon, Rollins, Hancock, Carter, Hubbard, Adderley, Morgan, Mobley, Silver, Coltrane... - to American mainstream audiences and became the repository of the African American Classical art form.
Lost Stories of Black Charleston| Featured Tour
Overview Get an inside perspective on Charleston's lesser-known black history during this 2-hour walking tour. Listen as your guide tells forgotten folktales and facts about important figures in the city's history.Set off through Charleston's historic neighborhoods on foot, taking in the local ambiance from the ground up. Listen as your guide combines historical facts, personal perspectives, and powerful storytelling. Stop by the Jehu Junes Hotel site, see Catfish Row, where the opera Porgy and Bess is set. Stroll along the ocean, through Waterfront Park and past the Charleston Harbor. Finish up with visits to the Heyward Washington House and the Old Slave Art Museum. After 2 hours, return to your starting point with a better understanding of Charleston's black history.
Kansas City Jazz Excursion and American Jazz Museum | Featured Tour
Charlie Parker "The Bird", Duke Ellington, Big Joe Turner, that Kansas City Jazz Sound. It's that "back beat" that defines that sound and you will be engulfed into the world of the very roots of the sound at the American Jazz Museum. Includes soul food lunch at the nearby Juke Joint. The Jazz Museum tour last approximately 2 hours. Archived film reels from the 1920s on view and priceless recordings and artifacts not available anywhere else in the world. Each exhibit has audio equipment for listening to endless songs from the past greats.Optional tour is for the Negro Leagues Museum, same location. Kansas City's great baseball heritage began with the negro leagues and the museum is one of the most extensive collections in the country . You don't need to be a baseball fan to enjoy this museum. This is an optional tour, not included in the tour price.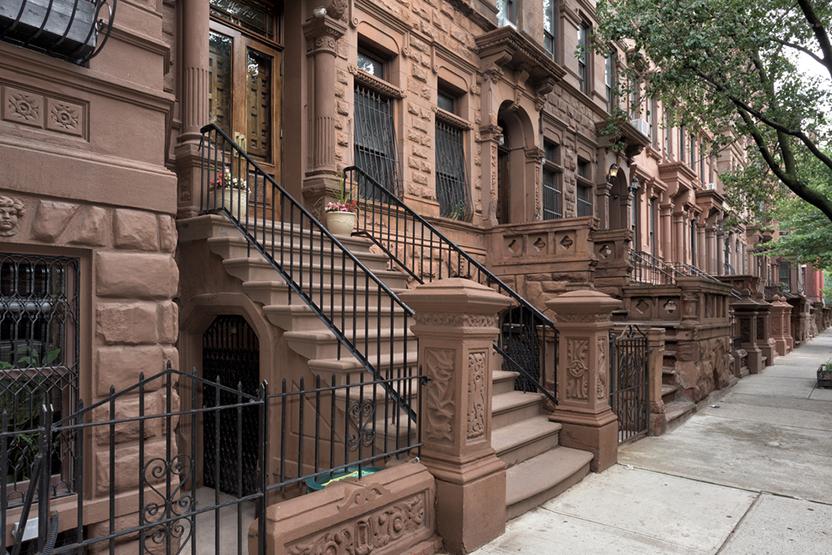 Harlem Renaissance Walking Tour with Lunch | Featured Tour
OverviewExplore the landmarks of the Harlem renaissance on a 3-hour, guided walking tour with lunch at a local restaurant. Follow in the footsteps of Langston Hughes, Duke Ellington and Zora Neale Hurston as you stroll through Jungle Alley and history-infused 135th Street, and hear stories about the New York City intellectuals and artists that put Harlem on the world stage. Stop to visit scenic highlights and monuments, then finish your tour with a convivial lunch in the heart of the neighborhood. Did you ever wonder where Jungle Alley was, or why 135th Street was such a crucial area during Harlem Renaissance? Well, now is the time to lace up your sneakers and bring your imagination. Discover some of the most beautiful and wonderful theaters, ballrooms, and churches in Harlem that thrived during the Renaissance. Hear, see and feel the history of some of the most influential individuals who helped to cultivate this magical journey known as the Harlem Renaissance, including Langston Hughes, Pig Foot Mary, Duke Ellington, Madame CJ Walker, Jacob Lawrence, James Van Der Zee, Zora Neale Hurston and many others. Your walking tour takes place between 125th Street and 139th Street. Once the tour comes to a close you will be treated to a lunch at a local Harlem restaurant.
Watch: 'Rubble Kings' - How South Bronx Gangs Forged Peace and Created Hip Hop
From 1968 to 1975, gangs ruled New York City. Beyond the idealistic hopes of the civil rights movement lay a unfocused rage. Neither law enforcement nor social agency could end the escalating bloodshed. Peace came only through the most unlikely and courageous of events that would change the world for generations to come by giving birth to hip-hop culture.Rubble Kings chronicles life during this era of gang rule, tells the story of how a few extraordinary, forgotten people did the impossible, and how their actions impacted New York City and the world over.Black Assassins, Savage Skulls, Harlem Turks, the Assassinator ... they sound like ultra-violent video games, but rather they're the real-life monikers of just a few of the countless street gangs that ruled the South Bronx in the late 1960s and 1970s.Using Walter Hill's cult classic film The Warriors as a cultural touchstone, Shan Nicholson's documentary Rubble Kings recounts their stories in breathlessly paced, vivid fashion.Hill's movie was apparently far closer to reality than moviegoers realized. Several clips from the film are accompanied by testimony from the now middle-aged gangers, with one commenting, "Remember that scene from The Warriors? That really went down."
Cultural Fabric: The Maasai's Shuka
by Nellie Haung | G AdventuresEven if you've never heard of cloth, there's a high chance you've seen it in pictures. Often red with black stripes, cloth is affectionately known as the "African blanket" and is worn by the Maasai people of East Africa.To give you some brief background knowledge, the Maasai are a semi-nomadic people from East Africa who are known for their unique way of life, as well as their cultural traditions and customs.Living across the arid lands along the Great Rift Valley in Tanzania and , the Maasai population is currently at around 1.5 million, with the majority of them living on the Masai Mara National Reserve of Kenya. They are known to be formidable, strong warriors who hunt for food in the wild savannah and live closely with wild animals.The Maasai identity is often defined by colourful beaded necklaces, an iron rod (as a weapon) and of course, red cloth. While red is the most common colour, the Maasai also use blue, striped, and checkered cloth to wrap around their bodies. It's known to be durable, strong, and thick — protecting the Maasai from the harsh weather and terrain of the savannah.
South Africa and Namibia Among World's Top 10 Beautiful Destinations
South Africa South Africa's beauty has often been a sideshow to the spectacular wildlife, award-winning wine regions, emerging cities and adrenaline-fuelled activities on offer. However, spending a few weeks in this country will turn this sideshow into the main event. The endless golden beaches, dramatic Drakensberg Mountains, gorgeous Garden Route, vastness of Kruger National Park and Cape Town's picture-perfect Table Mountain are the show-stoppers, but there's beauty around every corner.
Stax Museum of American Soul Music | Featured Tour
Overview Located on the original site of the Stax Records studio in Memphis, Tenn., the Stax Museum pays special tribute to the artists who recorded there, as well as other American soul legends, with a rare and amazing collection of more than 2,000 artifacts, interactive exhibits, films and galleriesThe Stax Museum begins with a compelling twenty minute introduction to the Soulsville Foundation (which operates the museum) as well as a brief history of Stax Records. After the film, you will enter into the self-guided portion of the museum.There is a focus on Stax Artists, including but not limited to: Isaac Hayes, Otis Redding, Sam and Dave, the Staple Singers, and Rufus Thomas. The museum contains a Soul-Train dance floor, an exact replica of the original Studio A, as well as Isaac Hayes' Peacock Blue, 24 carat gold plated, Cadillac Eldorado. Most exhibits feature a film with overhead audio.There are multiple listening stations where visitors are able to select specific songs recorded at the very location of the museum. The tour typically takes about 1.5 hours, but guests are able to spend as much time as they like.The Museum is located approximately 3 miles from downtown Memphis, making it about a 10 minute drive or cab ride. There is free and ample parking on the campus which is also home to the Stax Music Academy and the Soulsville Charter School.
Euzhan Palcy: First Black woman to Direct a major hollywood film
The only woman who directed Marlon BrandoHer first feature, "Sugar Cane Alley" (1983) won over 17 international awards including the Venice Film Festival's Silver Lion, as well as Best Lead Actress Award. It also won the prestigious Cesar Award (the French equivalent to our Academy Award) for best first feature film.Robert Redford hand picked her to attend the 1984 Sundance Director's Lab, becoming her "American Godfather.
Afro-Descendents of Quidbo, Colombia
Quibdo is the capital of the Department of Choco in Colombia. In 2008 the city had a population of 109,000 people. The population of the Choco region is overwhelmingly Afro-Colombian due to the history of slavery in the area. The city is somewhat isolated and is located close to the Atrato River. A 25 minute plane ride separates the city from Medellin, one of the largest cities in Colombia.Although Quibdo is a large city by Colombian standards, only the center of the city has concrete buildings and paved streets. Most people in the city live in shacks made from wood or iron and live on dirt roads. Due to an inadequate water and sewage system the area experiences both drought, when the stored water supply is depleted, and flooding during times of heavy rains.Read More
Beats, Steps & the Visual Arts in Cuba Today
Art is Part of Cuba's National Identity Cuba is a melting pot of indigenous, African, European, and Asian influences. It's a country that experienced periods of war, upheaval, and economic prosperity before its fate was changed dramatically by a revolution that isolated it from much of the world for the last half century. Cuba is truly a unique place. Its culture reflects that. With the opening of relations with the US, and increased interest in the Caribbean nation, today's Cuban culture is a colourful mix of old and new ready to be explored by visitors.A Diversity of RhythmsBorn of Afro-Cuban rhythms, numerous musical forms have developed in Cuba and have gotten the whole continent dancing. Bolero, mambo, and rumba all call the island home. music is a blend of Spanish guitar with African percussion, and is the origin of salsa. In Havana, , along with other musical traditions, is alive and well.This style of music is most famously embodied in the Buena Vista Social Club, a members' club that closed in the 1940s but enjoyed a revival with the with the . Learn More
washington dC: Walking food Tour of the historic u street and shaw neighborhood | featured tour
OverviewGet a taste of Washington DC's historic U Street and Shaw neighborhoods on this guided, 3-hour culinary walking tour. Discover the history and culture of these streets, formerly known as 'Black Broadway,' while stopping at six local restaurants to sample the foods that make these neighborhoods unique. A portion of every ticket price goes to feed district residents in need.HighlightsEnjoy a walking food tour in Washington DC Visit the U Street and Shaw neighborhoods, formerly known as 'Black Broadway' Stop at six local restaurants Learn about the history and culture All-inclusive tourRead more about Walking Food Tour Of The Historic U Street and Shaw Neighborhoods - Washington DC | Viator Check Availability
Top 10 Spas in The Caribbean
Spa At Round Hill At Round Hill Hotel & Villas | Montego Bay, Jamaica Wind through a jungle-lined trail to reach Spa at Round Hill, housed within an 18th-century plantation building fronted by a 10-acre expanse of lawn stretching to the sea. Ralph Lauren designed the interiors to highlight the island's easygoing elegance, and treatments can be taken indoors or alfresco.
Best Bed and Breakfast 2016
Best B&B Breakfast Tournament features some of the most innovative and mouthwatering morning recipes we've seen to date! Hundreds of BedandBreakfast.com innkeepers submitted their most loved, most original and most delectable breakfast creations. With the help of a panel of expert guest judges, we narrowed the field to 16 finalists.Want to try a bite? Book a stay (these amazing dishes are served at their respective inns) or click on the recipe links below.