Overview
Discover Savannah's black history on this 2.5-hour bus tour around the city. Explore Savannah's historic downtown district, stopping at significant sites like the First African Baptist Church, the Beach Institute and more while watching an on-board DVD detailing Savannah's black community before and after the Civil War.
Also, try a free sample of some conch salad at Ye Old Herb Shoppe, a popular, local Caribbean specialty store. All entry fees and transportation are included. A hotel pickup and drop-off are available for a fee.
Overview
Come with us on a tour of Tremé neighborhood. Tremé is rhythm and soul. It is the pulse of the city, the birthplace of great musicians and artists alike. Sitting adjacent to the French Quarter, it is where Jazz was born, and where great men rose up in defiance to demand civil rights.
This is the story of the oldest black neighborhood in the country, where Skull and Bone gangs, Mardi Gras Indians, and second line parades burst the seams of the neighborhood with music and deep rooted cultural heritage. Tremé is a national treasure and our highly educated and informed guides are ready to help you explore it.
Overview
Located in Memphis' Soulsville area in the former Stax Records -- which had also been the old Capitol Theater and closed due to bankruptcy in 1976 -- the Stax Museum of American Soul Music is a recreation of what once was. After the original studio was torn down in 1989, there was a revitalization effort for the area and the institution was rebuilt to its former glory.
Today visitors can peruse over 2,000 photos, films, music clips, costumes, original instruments, artifacts, trivia games and exhibits that tell the story of Stax Records and Memphis music history. You'll learn about Otis Redding, Isaac Hayes, Ike & Tina Turner, Aretha Franklin, Ray Charles and other soul legends.
Overview
Get a taste of Washington DC's historic U Street and Shaw neighborhoods on this guided, 3-hour culinary walking tour. Discover the history and culture of these streets, formerly known as 'Black Broadway,' while stopping at six local restaurants to sample the foods that make these neighborhoods unique. A portion of every ticket price goes to feed district residents in need.
The U Street Shaw Neighborhood tour begins at Ben's Next Door, directly across from the U Street metro. From there you go to 5 other stops, 6 in total, during a 3 hour long leisurely walking tour, that covers approximately 2 miles.
Featured Black Cultural and Heritage Tours:
Place New York, Savannah, New Orleans, Memphis
and DC on Your Bucket List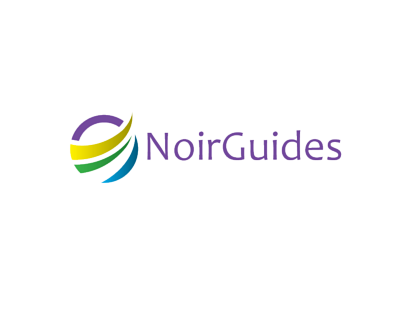 New York City Slavery and Underground Railroad Tour
Overview
Follow the New York City Freedom Trail and learn how a group of brave men and women forged the network that became the Underground Railroad on this guided, 2.5-hour walking tour. See the site of Fort Amsterdam, the first settlement in colonial Manhattan. Visit the African Burial Ground National Monument, a memorial dedicated to enslaved Africans in colonial America. View the former New York City stations that were included on the Underground Railroad and discover how New Yorkers risked their lives to help people escaping slavery.